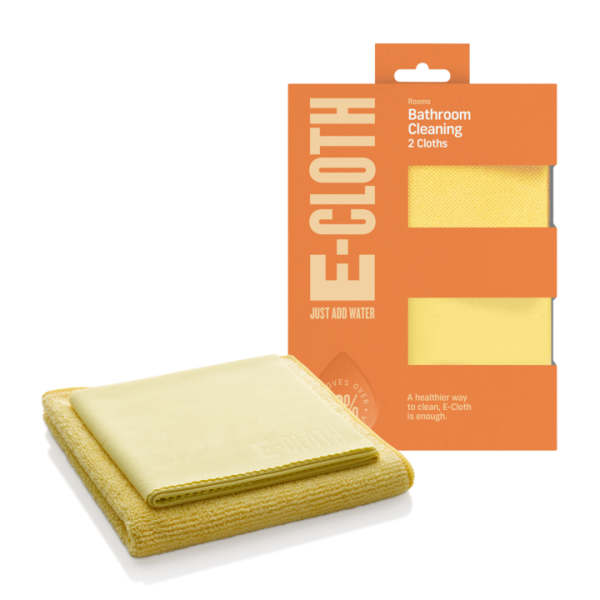 Bathroom Pack
$138.00
From baths, mirrors to taps, it provides everything you need to clean your bathroom and give it a sparkling finish in a much shorter time.
Each pack contains a Bathroom Cleaning Cloth and a Bathroom Polishing Cloth.
1) Bathroom Cleaning Cloth (32 x 32 cm):
* The Bathroom Cloth's longer and finer fibres give it exceptional cleaning power and high absorbency!
* The highly absorbent Bathroom Cloth removes greasy grime, soap scum and bacteria. It helps to prevent the build-up of limescale.
* Use it with just water to remove all dirt and bacteria up to 99.9% (including E-Coli, Listeria and Aspergillus).
2) Bathroom Polishing Cloth (40 x 50 cm):
* Polishing cloth's special fibre can remove streak, finger prints and dust particles, and leaves all shiny surfaces such as mirrors, glass, water taps and chrome surfaces gleaming streak-free. Use it directly while the surface is still damn for polishing.
* Cleaning with no chemical can make sure your bathroom is safe and reduce a lot of allergens.
* Suitable for taps, basins, bath tubs, showers, tiles, glass and mirrors.
* After use, please use hot water and detergent to give it a thorough rinse.
* For keeping the fibre in good condition, regular wash with hot water up to 90°C with a small amount of detergent is recommended. Please avoid using bleach or softener.
* Country of Origin: Indonesia, Vietnam, South Korea