The Science Behind E-Cloth's Claims
Every E-Cloth products with water removes 99% of bacteria and germs without any chemicals.
That's a big claim. We know.  That's why we commissioned the internationally-accredited Silliker Group to test the cleaning effectiveness of E-Cloth products and water compared to common household chemical cleaning practices.
We share the lab results with you because it's important to us that our savvy customers feel confident about choosing E-Cloth. We want you to be absolutely confident that our products are a safe and healthy choice for cleaning your home and family.
Testing is done in Oct 2010 by:

Here's what Silliker Group found:
Each E-Cloth products and water 

remove

 over 99% of bacteria and mold, locking it away inside the cloths' fibres, where it stays until the cloths are rinsed.
After a rinse with hot water, E-Cloth products re-introduce just 0.01% of bacteria back onto a sterile surface. 
With 11,000 5-star reviews from 2018 – 2020 and a recommendation by the UK Good Housekeeping Institute, our EPA-registered cloths are backed by happy users, in addition to science.
Effective chemical-free cleaning is not only good for your family but also good for the environment: that's what we call a win-win for the entire E-Cloth family.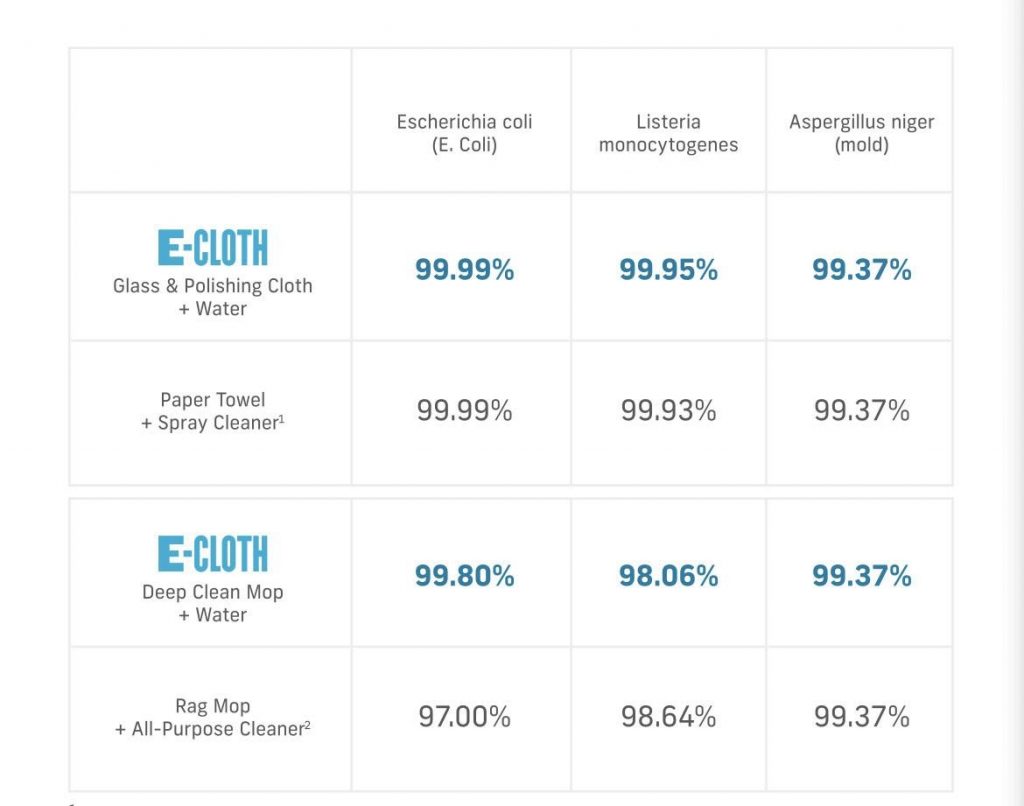 For over 10 years in a row,

E

-cloth has been recommended by "Allergy UK", an organization concerned about health and environment, and it

 has also been recognized as the best cleaning product brand by the UK's authoritative Good Housekeeping Institute magazine.